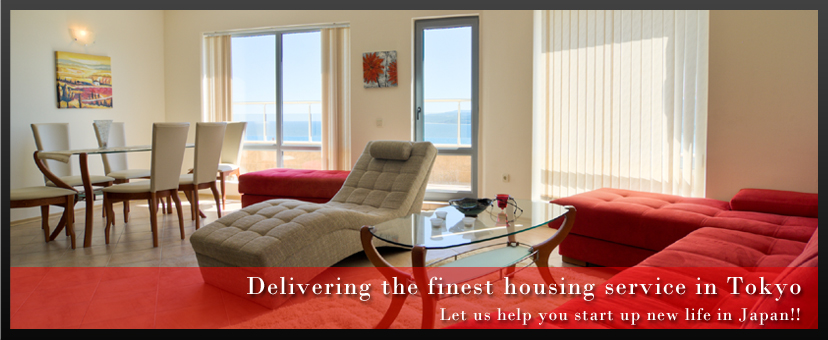 Hikari Home is expert group of reducing the hussle and the cost related to real estate trading, the original company housing management full support system will support variety of customers.

Hikari Home will offer variety service even after you moved in to your new apartment. We have large datebase of housing specially arrenged for foreign customers so the Hikari Home customer will receive high quality housing in much advanced condition than the locals.
Even if your company has the specific housing managing company, Hikari Home can customise the housing contract document and arrenge with your housing managing company.
Negosiate the Deposit & the Key money with your company.
Negosiate with your company about contents of contract.
Negosiate to exempt the presentation of documents such as certified copy of company registration, certified copy of seal resistration, statement of profits and losses, signature certificate certified copy of income and guarantor document.
We offer many helps apart from the real estate trading.
In the case that you are not able to see inside the housings, We gather all the informations you need to visualize the layouts & lifestyle after you moved in.
We will arrenge with the property management company for your moving in date & report the information on your behalf.
We can help with things like: Making arrengements with Electric, Gas and Water Companies, Open internet connection and Ordering rental furnitures.
We even support after you moved in!! Hikari Home offer variety of support to make sure your new life starts smoothly. Please don't hesitate to ask for help!
Unexpected utility troubles such as water leak.
Settlement of Coltural & Language troubles.
Offering Local information of your area & Community information.
Assist to gain insurance against fire.
Assist Opening a new bank account.